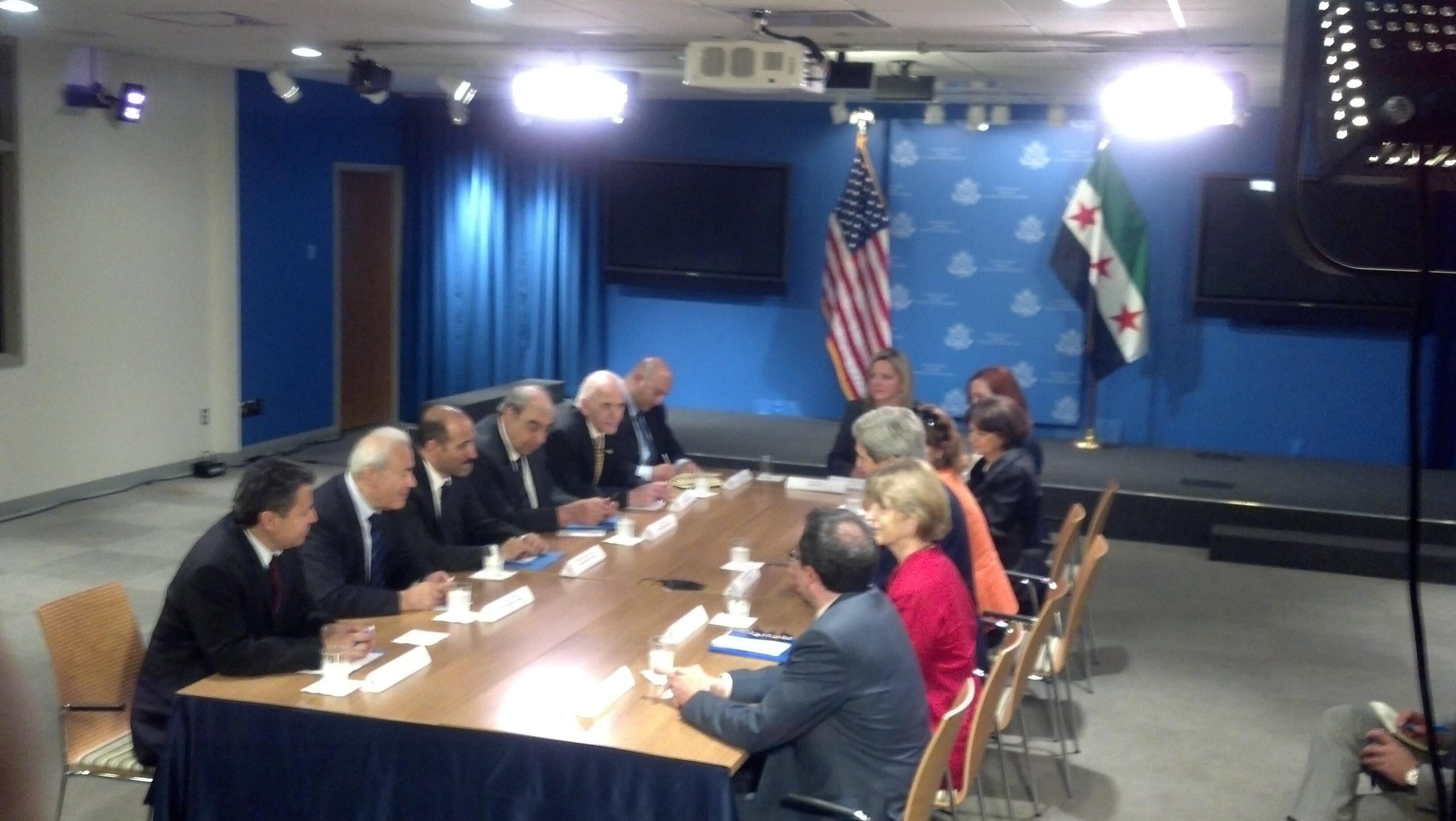 Secretary of State John Kerry, speaking ahead of a meeting with Syrian opposition leaders Thursday, said the United States and Russia remain committed to holding a Syria peace conference "as soon as possible."
"There is no military solution to Syria," Kerry said in remarks with UN Secretary General Ban Ki-Moon ahead of a UN Security Council meeting on the Great Lakes region Thursday. "There is only a political solution, and that will require leadership in order to bring people to the table."
Kerry said he spoke with Russian Foreign Minister Sergei Lavrov Wednesday, and they reaffirmed their agreement to bring Syrian regime and opposition representatives together for transition talks in Geneva when feasible. "We remain committed to the effort to bring the parties to a Geneva 2 to implement Geneva 1, and we will try our hardest to make that happen as soon as is possible."
UN Syria envoy Lakhdar Brahimi said Monday that divisions in the Syrian opposition are delaying the Geneva conference, as well as differences between Washington and Moscow including over who should attend.
"The opposition is divided, that is no secret," Brahimi, speaking at the Carnegie Endowment for International Peace, said Monday. "They are trying to get their act together, [and] work their way to a truly representative delegation. So that is one of the problems."
Members of the US delegation, from front right: John Bass, State Department executive secretary and acting deputy chief of staff, acting Assistant Secretary of State for Near East Affairs Beth Jones, Secretary Kerry, acting US ambassador to the UN Rosemary DiCarlo, Jen Davis and spokesperson Jen Psaki.
From the Syrian Opposition Coalition: Oubab Khalil, Samir Shishakli, Michel Kilo, Ahmed Asi Al-Jerba, President of Syrian Opposition Coalition, Dr. Burhan Ghalioun, Dr. Najib Ghadbian.
(Photo via InnerCityPress.)