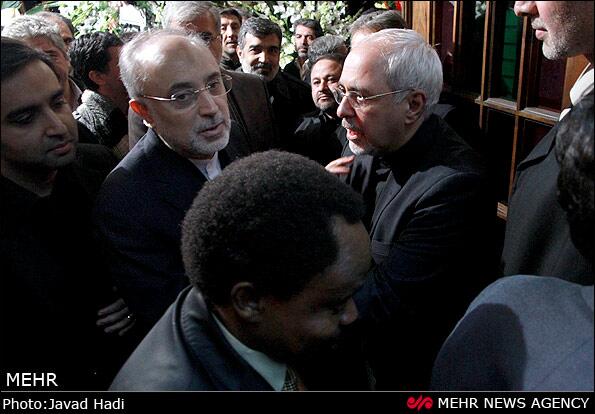 Iranian negotiators said they had made good progress in talks with experts from six world powers in Geneva Monday, but said a few further issues remain to be worked out at a follow up meeting next week.
We "reached good progress in Geneva," an Iranian official, speaking not for attribution, told Al-Monitor by email Tuesday.
There are "still a few items [that] need to be hammered out after the holidays," he said, without elaborating on what those are.
The two sides "achieved mutual understanding on implementation [of] the nuclear deal," Hamid Baidinejad, the head of the Iranian delegation to the technical talks, was cited by Iran's ISNA news agency Tuesday.
Iranian Deputy Foreign Minister Abbas Araghchi and European Union deputy foreign policy chief Helga Schmid will meet to address remaining issues next week, Araghchi told Iranian media, saying experts talks had gone til 430am in Geneva.
"Experts talks took place yesterday. Experts will now report back to capitals," Michael Mann, spokesperson for EU foreign policy chief Cathy Ashton, said Tuesday. "Contacts will be continued in order to finalise a common understanding of implementation."
Araghchi was photographed with numerous other Iranian officials attending the wake for the mother of Iranian Foreign Minister Mohammad Javad Zarif on Monday. Among the other Iranian personages seen at the service were Iranian Majlis Speaker Ali Larijani, foreign policy advisor to the Supreme Leader Ali Akbbar Velayati, head of the Atomic Energy Organization of Iran Ali Akbar Salehi, former Iranian nuclear negotiator Seyed Hossein Mousavian, and hardline Kayhan editor Hossein Shariatmadari who was photographed embracing Zarif.
(Photo by Mehr news agency of former Iranian foreign minister and AEOI chief Ali Akbar Salehi greeting Iranian foreign minister Mohammad Javad Zarif at the wake for Zarif's mother held in Iran Monday, December 30, 2013. By Javad Hadi, Mehr News Agency)