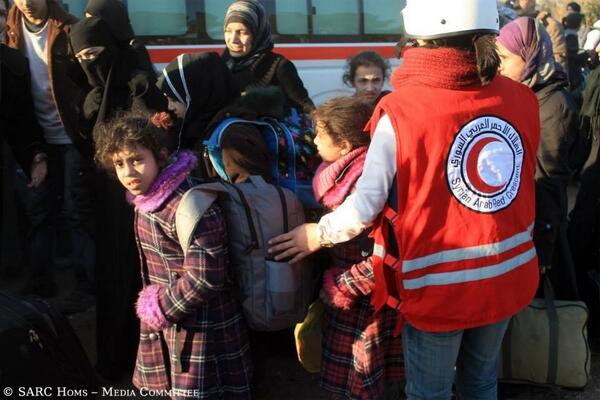 As a new round of Syria peace talks got underway in Geneva Monday, the United States said it was open to a Russian proposal that American and Russian diplomats join the UN and Syrian parties in a joint meeting.
"We have always supported full implementation of the Geneva  communique, and if additional meetings under UN auspices will help the negotiations move forward, we are very ready to consider these," a U.S. official in Geneva, speaking not for attribution, told journalists in an emailed statement Monday.
Russia's Deputy Foreign Minister Mikhail Bogdanov, speaking to Russia's RIA Novosti news agency, proposed "that Russian, American and U.N. officials meet the Syrian government and opposition delegations at peace talks in Geneva," Reuters reported.
"Russia diplomats are approaching the organization of the negotiating process as creatively as possible," Bogdanov said.
US officials said the focus of this week's meetings should be on "having the Syrian delegations start the detailed discussions" on establishing a transition governing body with full executive authority.
US Under Secretary of State Wendy Sherman is due to hold a three-way meeting with UN/Arab League joint Syria envoy Lakhdar Brahimi and Russian Deputy Foreign Minister Gennady Gatilov in Geneva on Friday, the State Department confirmed.
"Moving forward, we will continue to do what we can to help JSR Brahimi's efforts succeed, including through our regular engagement in Geneva with the UN, Russia, the London 11, and the opposition delegation," the US official said, regarding the Russian proposal.
The proposal for bringing the major powers into the meeting with the Syrian parties came as the United Nations and Syrian Red Crescent evacuated over 1000 people from the besieged old city of Homs over the weekend and managed to deliver emergency food and medical supplies in harrowing conditions, including sporadic shelling, mortar and rifle fire. At least eleven Syrians waiting to be rescued were killed in Homs over the weekend, a UN spokesman said Monday, and a Syrian Red Crescent driver was wounded when the group's convoy came under attack trying to bring food aid into Homs on Saturday, the group said.
The Syrian Red Crescent and two affiliated Red Cross organizations expressed alarm about the targeting of the relief convoys to Homs and pleaded for a halt to the violence against humanitarian aid workers in Syria.
The groups "join in calling for immediate steps to be taken to protect healthcare and humanitarian personnel," they said in a joint statement Monday. "Without respect for the emblems and protection of those bearing them, crossing front lines to save lives is all but impossible."
The Syrian regime agreed to the Homs aid operation after weeks of negotiations under heavy pressure from Russia and Iran, the Wall Street Journal's Sam Dagher reported from Homs Sunday.
But despite Russian efforts to facilitate the humanitarian operation in Homs, Russia has said it would likely oppose a UN Security Council resolution on Syria humanitarian aid access being circulated in New York by Jordan, Australia and Luxembourg, saying it is not the right time and the draft proposal is too far reaching. China and Russia did not show up for a UN Security Council meeting on Monday to discuss the measure, the New York Times reported. Itar-Tass cited Russia's UN envoy Vitaly Churkin: "This text would not have any practical, positive impact on the situation."
The UK and France have said they will try to push for such a measure this week.
"The Security Council should require full and unimpeded humanitarian access, including to those areas being besieged by the regime," British Foreign Secretary William Hague wrote in an oped Tuesday. "It should demand an immediate end to the use of starvation as a weapon of war, and to impunity for violations of international humanitarian law and human rights abuses. And it should call for the regime to stop using barrel bombs and other kinds of weaponry against innocent civilians."
(Photo: Syrian families being evacuated from the besieged old city of Homs by the Syrian Arab Red Crescent society and UN on Sunday, February 9, 2014.  Photo by the Syrian Arab Red Crescent Homs Media Committee.)